I just turned 30. Looking forward as a teenager, I never imagined that my 20s would be such defining years. What I never pictured in my big visual were all the little, seemingly insignificant things that would define my existence and help me figure out who I wanted to be as I stood on the threshold of the big three-oh. Here are 30 things that, in my experience, you should do before you turn 30.
1. Live on your own.
2. Learn to drive.
3. Go on a long trip and leave parts of it unplanned.
4. Tell someone (other than your family) that you love them.
5. Dance (and kiss and maybe even skinny-dip) in the rain.
6. Build your social orbits and beware of energy vampires.
With each passing year after my mid-twenties, I started adding more circles in my life to define social commitments. Each person I met or knew would either move to a closer or further circle, depending on how much energy they added or took away from my life. It helped maintain balance and peace.
7. If you can, spend more time with your parents and older relatives.
As we go from teenagers to young 20-somethings, our parents slowly start inching towards the back burners of our lives. At some point in my 20s — I'm not quite sure when — I started intentionally seeking my parents out, craving time with them. All of a sudden I had so many questions that only they could answer. I felt at peace in their presence, in the stories they told and in the love they had for me. You will most likely experience loss and grief in your 20s, driving home the point that our time with loved ones is finite.
8. Forgive someone who has hurt you.
There's no doubt that we endure our fair share of heartache as we age. Whether stemming from a family member, a friend, or a love gone awry, at some point we're guaranteed to meet people who will shatter our faith and belief in them. Forgiveness was one of the toughest lessons I had to learn in my 20s, but I can't tell you the level of relief and peace that washed over me once I learned to forgive and let go. And not to mention the room that opened up in my heart for more love.
9. Travel to someplace where you don't speak the language.
I moved to Seoul, South Korea, just before my 24th birthday. This was one of the biggest challenges of my 20s because not only was the country on the other side of the planet, away from everything that was familiar, but it also came with a huge language barrier. I was pushed past my comfort zones and into a big, beautiful world, where I had become an active participant. Somewhere during this year-long sojourn, I fell head-over-heels in love with my life.
10. Find a cause you believe in and volunteer to support it.
You know that saying, "Stand up for something or you'll fall for anything"? Well, it's true. Spend time in your 20s seeking out causes that speak loudly to your heart. Whether it's supporting a local shelter, a national organization, or a global movement, find something you believe in and advocate for it. The experience will bring you closer to like-minded individuals and make you feel like you're part of something so much larger than you are.
11. Take a hobby class after school or work.
12. Start and maintain a savings account (every dollar counts).
13. Figure out your signature — you'll be signing a lot more papers as you get older.
14. If you're single, be open to blind dates.
15. Develop your own sense of fashion (quirks and all).
16. Do something that terrifies you.
I bungee jumped over the Hantan river in South Korea before my 25th birthday and skydived in Niagara before I turned 30. Each time I was equally terrified. Each time I was so grateful I did it because there's no feeling better than the one that comes with achieving what seems unattainable.
17. Make friends with people from different cultures.
I jokingly refer to my friends as the United Nations because of our diverse backgrounds. But they are some of the best people in my life. The keep me grounded, open-minded, introduce me to new and exciting things and, best of all, they allow me to be part of this beautifully woven tapestry that bonds us together as human beings around the planet.
18. Never stop learning.
Whether it's attempting to salsa, trying out a new sport, or simply engaging in language exchanges with strangers, push yourself outside your comfort zone and learn something new! You'll meet new people and be so proud of yourself for tackling the unknown.
19. Travel solo to a new place.
Despite my sojourn abroad and the travels that came with it, most of my overseas experience involved friends and family. In my mid-twenties I decided to take a trip to England to visit a few friends, but I also allotted for a few days in London that I would spend on my own. To this moment, those days spent wandering on my own through the museums, across the bridges and outside the cathedrals… those days are some of the best days in my memory. I got over my fear of spending time by myself, and I learned a lot about the type of traveler I am.
20. Treat yourself.
Despite the student loans hanging over my head, I bought a very expensive handbag with my first pay cheque as a journalist, one that I still use to this day. If you're spending all this time working hard for the comforts in your life, you deserve certain spoils once in a while.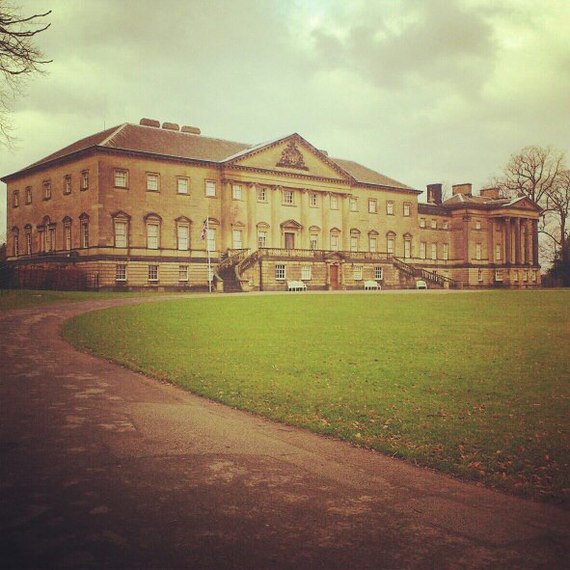 21. Learn the lyrics to your favourite songs and be prepared to belt them out.
22. Wake up early for a sunrise and make a wish on a sunset.
23. Learn the recipes to your favourite family meals.
24. Read classical literature.
25. Start your own traditions.
26. If you're single, be open to online dating.
Don't knock it until you try it! If you're single and in your 20s, consider joining one of the many dating sites out there, even if only for a short stint. If doing so doesn't find you a partner, it will do one of two other things: 1. You'll realize you're just one of so many people out there looking for love and you won't feel so bad about the current dating scene (sob!), and 2. You'll be thoroughly amused by some of the people you meet online. Promise.
27. Master your signature dance move.
Is it a combination of the Running Man and Elaine's thumbs back, kicks and shoulder shrugs? Or maybe it's the head bob with your thumbs in your pockets? Whatever it is, don't get to 30 without figuring out the moves that define you on the dance floor!
28. Figure out your poison.
Whether it's Cuba Libres or Vodka sodas, dirty martinis (with three olives), or just plain ol' H2O, by the time you inch closer to 30, you need to know what you're drinking without having to scan a menu.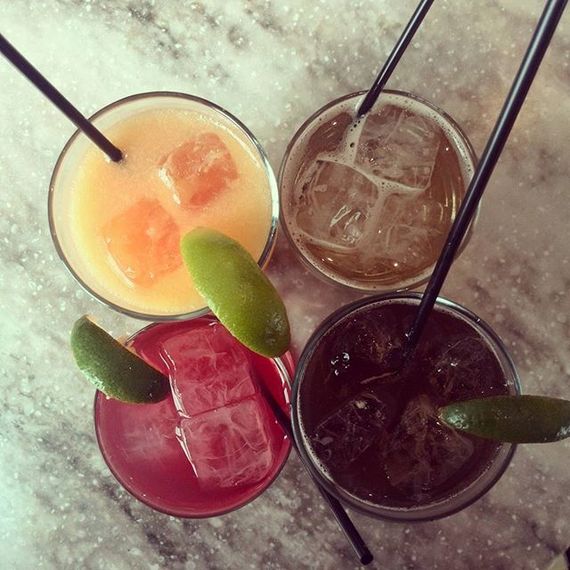 29. Sort out the food that gives you the greatest level of comfort.
Life is a fine balance of happy moments and absolute chaos. What promises to bring you most comfort during the dark moments? Is it Mom's lasagna? Your sister's kale smoothie? A bucket of greasy fried chicken? Salsa and chips? Wine? Whatever it is, make sure you always have it on hand for those just-in-case emergencies.
30. Do kind things for people who aren't expecting it.
If you have the means and the ability to do something nice for someone else, just do it. Don't second guess yourself and wonder what you'll get in return. Be a nice person and watch how you can turn someone else's entire day (and perhaps, life) around. If this stint at life has taught me anything so far, it's that this world needs more good. So be good.
All images courtesy of Simone Castello
MORE ON HUFFPOST:
– This feed and its contents are the property of The Huffington Post, and use is subject to our terms. It may be used for personal consumption, but may not be distributed on a website.