Winter is in full swing in Alberta and we can't wait to make our way back to cowboy country to experience the beauty of winter in Banff Lake Louise. The countdown begins! In just 1 month we'll be sharing all the magnificent adventures to be had in the Rocky Mountains.
Banff Lake Louise: Winter Wonderland

Our trip to Banff Lake Louise is a year in the making and we are so excited to finally make it happen. It was this time last year that we were in the final planning stages for our winter return to Banff/Lake Louise, but then Dave took a tumble in The Amazon and fractured two vertebrae in his back. We had to postpone our trip, and we are grateful for Banff and Lake Louise for their patience.
For more winter travel: See our post about the Best Winter Activities in Alberta
Banff National Park is going to be the perfect ending to 2015

I can't wait to see Dave's photographs of the night skies over the Rocky Mountains. There is something magical about astrophotography in the winter and I know Dave is going to capture something special.
I'm looking forward to cross-country skiing to the backcountry lodges of Skoki, Shadow Lake, or Sundance Lodge. It's going to be a blast capturing our lack of cross-country skiing skills on video (but then again you are all used to that). This epic adventure take us 12 -14 km into the heart of Banff National Park all by the power of cross-country skiing. It is here that we will truly be able to show you the grandeur of the landscape.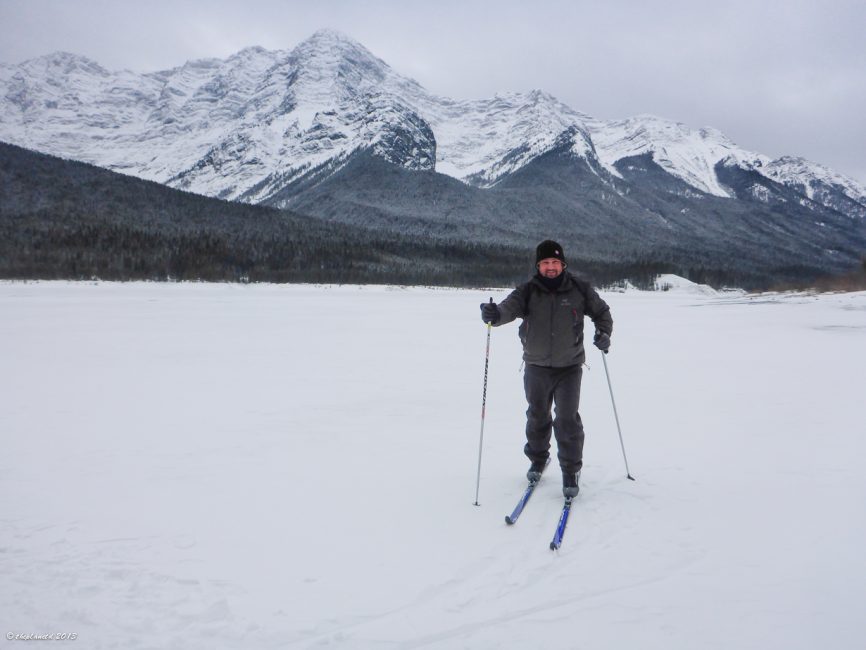 Love Winter travel photography? Check out Under the Veil Winter: 15 Image that Define Norther Ontario
Banff Lake Louise, For all Travel Lovers
This trip has been meticulously planned to suit not only the adventure lover, but also the lover in you!
Romance in Banff Lake Louise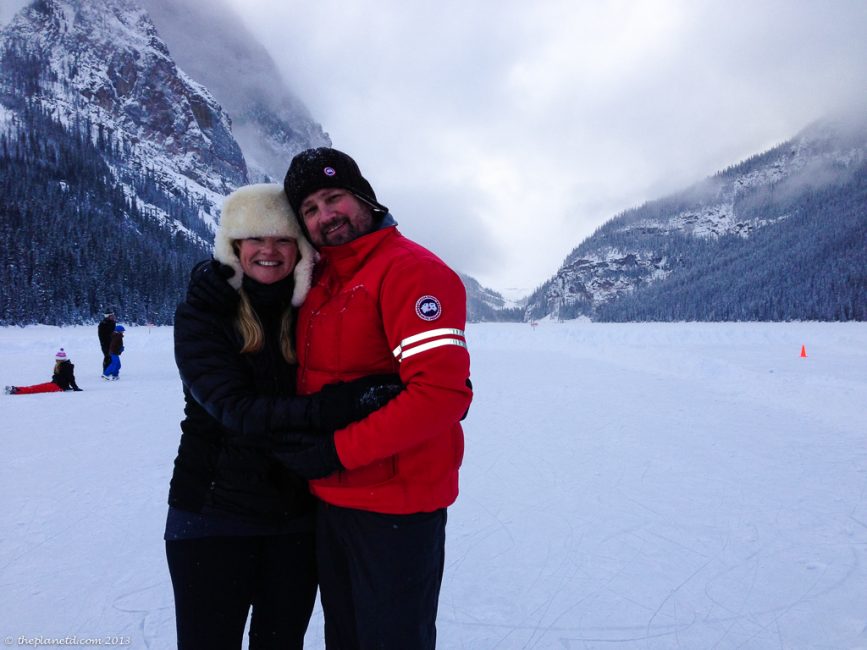 Winter travel is becoming more popular each year. Technology is making cold weather trekking more comfortable, people are seeking more adventurous activities, and lodges and resorts are popping up in remote locations. Alberta is simply a winter wonderland.
Read: How to Pack for a Winter Vacation
Something you may not know is that Banff National Park is the only National Park with an urban infrastructure. With more than 100 restaurants, and bars, hotels, and shopping, you can be in the backcountry one minute and then dining in a five-star restaurant while enjoying local wine and spirits before turning into your luxurious hotel room for the night.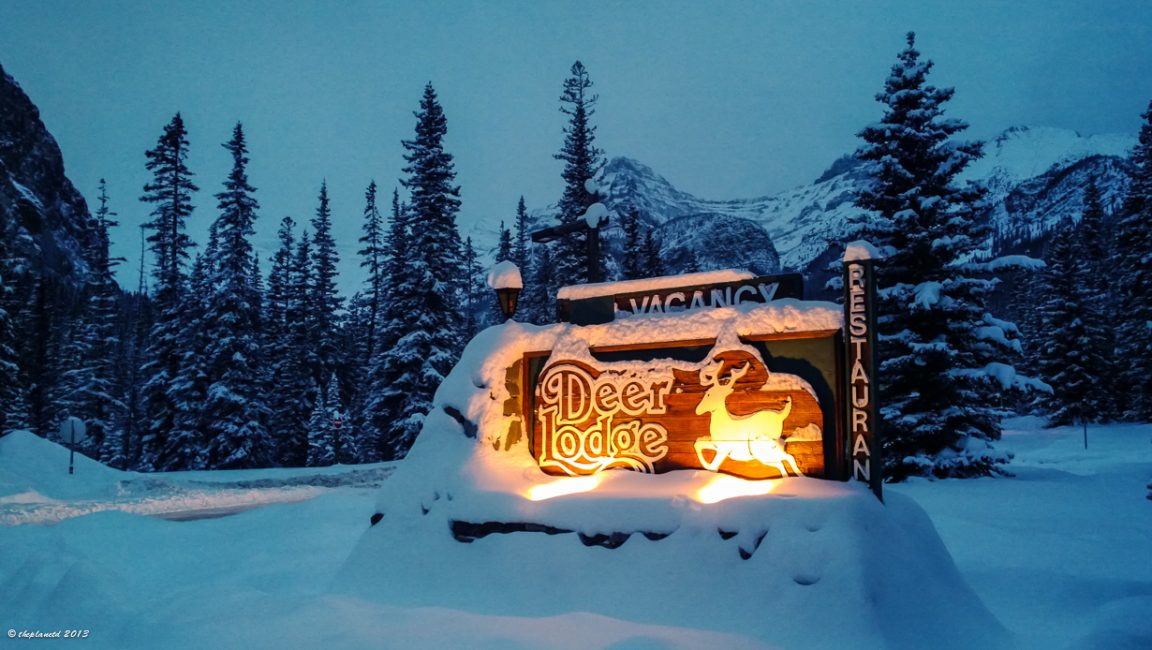 Speaking of spirits, we're going to visit Park Distillery. It's Banff's first distillery. Their motto is from Glacier to Glass. Can you imagine how pure the water is that goes into that vodka! We'll be sure to have a shot or two to let you know.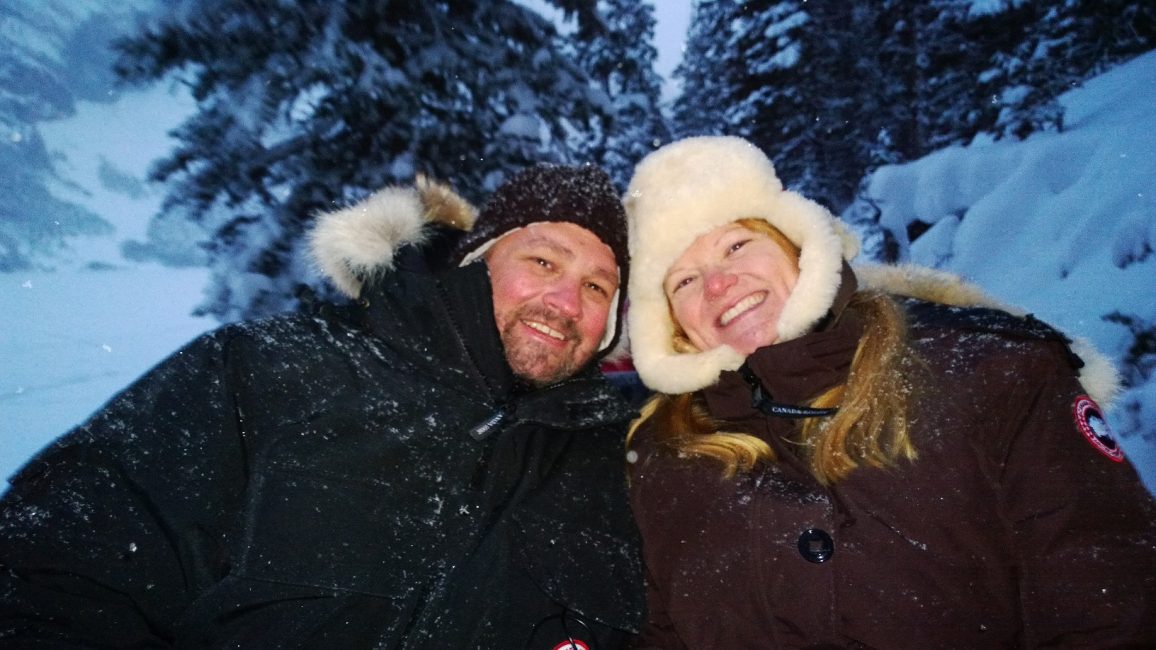 Dave and I haven't had a romantic getaway in quite sometime. After he took four months to recover, we had to get back on the road to fulfill some work commitments. Banff is going to give us the romance we've been seeking. There is nothing better than snuggling up by the fire while the snow falls outside.
See Romantic Lake Louise: The Perfect Couple's Getaway
Mixing up our romantic getaway with adventure is the perfect vacation for Dave and I. We have always loved pushing ourselves to the limits and then talking about the day over a candlelit dinner. Imagine the stories we'll have after trying Heli-snowshoeing for the first time! It's going to be magnificent and we're going to share the entire story in real time as we go on Facebook, Snapchat (@theplanetd), Twitter and Instagram. After the trip, you'll see it all on video and right here on the travel blog.
So, stay tuned and follow along. A winter adventure in Alberta is like nowhere else. For more information on travel to the Rockies, visit BanffLakeLouise.com 
Have you dreamed of traveling to the Rocky Mountains in Alberta?
Read Next: Our Award Winning Article: Expeditions are Glamorous in Retrospect
Read the original post A Winter Wonderland in Banff Lake Louise on The Planet D: Adventure Travel Blog.