With the 150th birthday of Canada on the horizon and the buying power of the loonie stronger at home than many other places, domestic travel has moved up the agenda for many Canadians. And given the diversity of the country's almost 10 million square kilometres, there is certainly no shortage of places to explore.
So, what destinations are catching Canadian travellers' interest? On the hunt for some emerging hot spots, Cheapflights.ca took a peek at places that are seeing the biggest spikes in travel searches. Comparing flight searches for Canadian destinations in the first six weeks of 2016 versus the same window in 2015 shows significant increased interest in some traditional tourist towns, namely Vancouver, Toronto, and Montreal. However, the data also reveals that Canadians are going off the beaten path, with these five spots leading our list of "rising star" destinations.
Kelowna, British Columbia

Image: Loriane, Zachary, Agnès & Nicolas, IMG_2607 via Flickr CC BY-SA 2.0
Just recently Kelowna was named the fastest growing city in British Columbia and fifth fastest growing city in Canada, proving that word continues to spread about the charms of this lakefront destination. Dry and sunny by Canadian standards, Kelowna and the surrounding Okanagan Valley are a sprawl of blue water, rolling hills and big sky. The city sits on the eastern shore of the 110-kilometre-long Okanagan Lake, which has more than 30 beaches and water sport options to suit every taste. The valley is also home to dozens of vineyards, many with award-winning wines, and rich farmland that make fresh, local food and farm-to-table dining a way of life. Finally, for the snow lovers, sun and champagne powder are the standard winter forecast for the valley. And, whether you want downhill, heli-skiing, cross-country, snowshoeing or snowmobiling, there's a resort waiting for you.
Yellowknife, Northwest Territories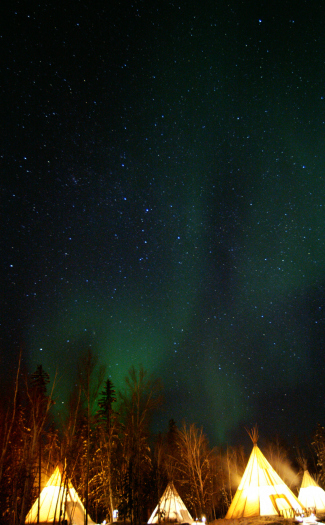 Image: Hideyuki KAMON, Northern Lights @ Aurora Village via Flickr CC BY-SA 2.0
Admittedly, Yellowknife is a bit extreme as a destination. This former gold rush town is just a few hundred kilometres south of the Arctic Circle. Yet, with nearly 24 hours of sun in the height of summer and a sky full of northern lights in the winter, it draws visitors year round with an upswing underway. Winter adventures include ice fishing and dog sledding, while summertime is for hiking, birding, canoeing and fishing. Remote and scenic, there is seemingly endless backcountry for the hearty to explore, and lakes and streams loaded with pike, walleye, trout and more. The region has a storied history centred around fur, gold and diamonds, as well as an aboriginal culture that remains strong. This rich history and heritage is on display throughout the Yellowknife area as well, adding a cultural thread to any visit.
Whitehorse, Yukon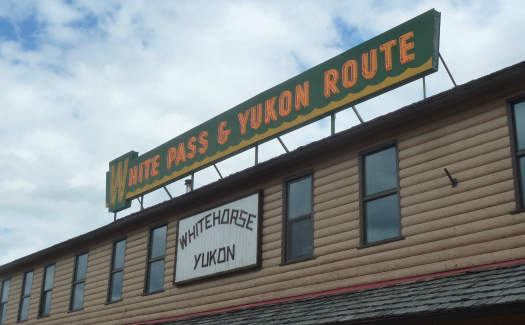 Image: Matt Boulton, Whitehorse via Flickr CC BY-SA 2.0
Tucked into a valley in the northwest corner of Canada, Whitehorse has long been the hub of the Yukon. Stretched along the Yukon River and the Alaska Highway, the city was a key transit point in the Klondike Gold Rush with steamships, tramlines and, later, railroads serving stampeders. Now the city is an increasingly popular jumping-off point for exploring the largely untouched wilderness of the Yukon. With a number of Canada's tallest mountains and massive ice fields, as well as a rich population of moose, bears and salmon, there is plenty to entertain any nature lover. Explore by raft, mountain bike, car or, of course, foot. The surprisingly mild summers offer as much as 20 hours of daylight for seeing the sights, while the winter is a wonderland of snow, with extensive cross-country skiing, snowmobiling and dog sledding. And don't think the long winter nights aren't filled with entertainment too. With the northern lights, some amazing hot springs and a growing nightlife, Whitehorse has you covered even when the sun doesn't shine.
Nanaimo, British Columbia

Image: Jo-in-BC, 2011 via Flickr CC BY 2.0
Located on the eastern side of Vancouver Island, Nanaimo is arguably a little sister to Vancouver or Victoria, which might just be the reason folks are checking it out. Surrounded by water, the "Harbour City" has a bustling waterfront and a growing art and food scene. An outdoor lover's destination, Nanaimo offers a mix of endless shoreline, easy access to nearby islands and many reasons (and ways) to get out onto the water. The inland attractions are plentiful too, with Mount Benson rising to 1,000 metres just west of town and a network of trails, parks, lakes and rivers to explore. Nanaimo also serves up city fun with a lively shopping, historic and food district (the Old City Quarter) and four floating restaurants. Speaking of floating and fun, one of the city's biggest claims to fame is its annual bathtub race, a four-day festival hosted by the Loyal Nanaimo Bathtub Society every July.
Banff, Alberta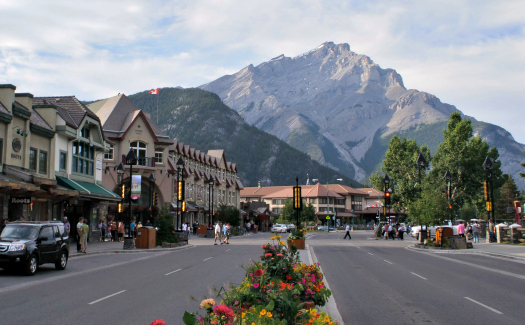 Image: InSapphoWeTrust, Banff Avenue, Banff via Flickr CC BY-SA 2.0
This gateway to Lake Louise and the Rockies is not exactly a secret, off-the-radar destination. The resort has year-round appeal, attracting visitors from around the world. Still it is a pristine mountain escape offering the sizable and scenic Banff National Park (Canada's oldest) as a playground for every season. The Town of Banff, which started out as a stop on the Canadian Pacific Railroad, was built as a tourist town. Even the streets are laid out to maximize the view. Visitors today find plenty to see and do (and eat and drink). The natural beauty and non-stop hospitality of Banff make it a "must-visit" place for an increasing number of Canadians.
Follow HuffPost Canada Blogs on Facebook
ALSO ON HUFFPOST:
– This feed and its contents are the property of The Huffington Post, and use is subject to our terms. It may be used for personal consumption, but may not be distributed on a website.