Canada turns 149 this year. This Canada Day, let's celebrate our country's our country's majestic lands and waters, which offer habitat to thousands of species.
From the rocky mountains of British Columbia to the sandy shores of Prince Edward Island, the Nature Conservancy of Canada (NCC) and its partners have conserved 2.8 million Canadian acres (more than 1.1 million hectares) for the benefit of our children and grandchildren.
While celebrating Canada, make the land part of the festivities. Many of NCC's properties across Canada are open to the public, allowing you to enjoy Canada Day (or any day) in nature.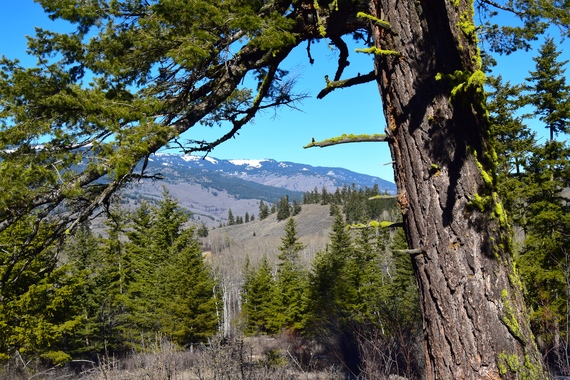 Kit Carr, Sage and Sparrow Conservation Area (Photo by NCC)
Located in the South Okanagan Similkameen, the Sage and Sparrow Conservation Area sits on the Canada-U.S. border. The property boasts rare grassland habitat. Migratory birds make this 3,400-acre (1, 390-hectare) area a temporary rest stop while travelling between the desert areas of the western U.S. and interior BC's dry grasslands.
The walking paths of this protected area are extremely diverse. From Kit Carr Lake and the property's dry forest to the lush fields of sagebrush in South Block, visitors can expect a rich mosaic of natural habitats.
Alberta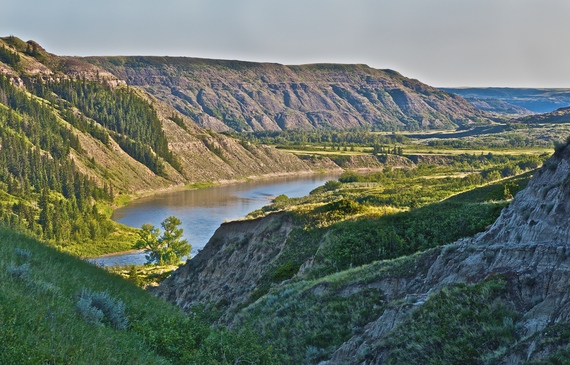 Red Deer Natural Area, AB (Photo by Karol Dabbs)
The Red Deer Conservation Region is a vast area spanning more than 1.5 million acres (615,000 hectares). Perfect for the avid bird watcher or nature photographer, the picturesque parkland in central Alberta features the largest remaining block of non-sandy aspen habitat. This region is home to Horseshoe Canyon, a favourite spot for tourists looking to catch a glimpse of Alberta's natural heritage.
Saskatchewan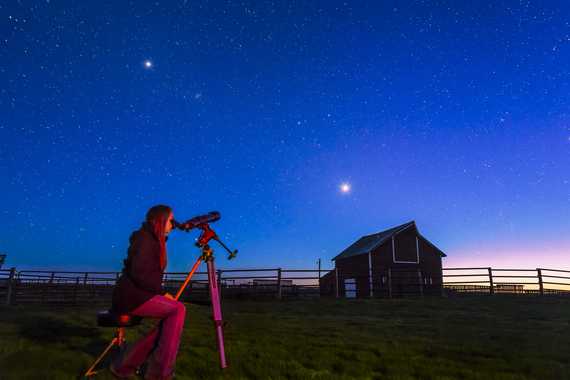 Stargazing at OMB, SK (Photo by Alan Dyer)
Canada isn't the only one celebrating a birthday. This year marks the 20th anniversary of NCC's Old Man on His Back Prairie and Heritage Conservation Area (OMB).
Recently designated as a Nocturnal Preserve by the Royal Astronomical Society of Canada, OMB brims with nature, day and night. Visitors are invited to camp under a blanket of stars and view the rare opportunity to experience the ageless beauty of a natural Saskatchewan prairie.
Manitoba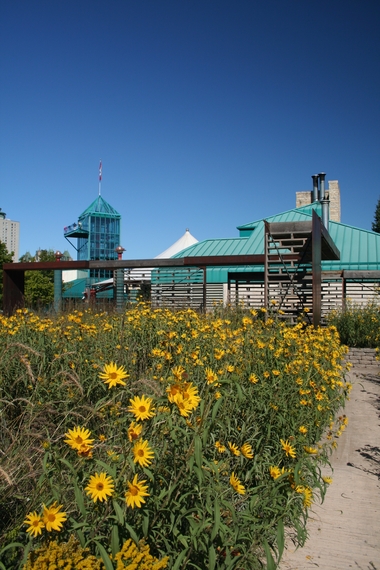 Forks Prairie Garden, MB (Photo by NCC)
Right outside the province's capital city is the Forks Prairie Garden, a half-acre garden home to more than 75 native plants species. More than four million visitors pass through this area every year, making it NCC's most visited project in Manitoba.
Ontario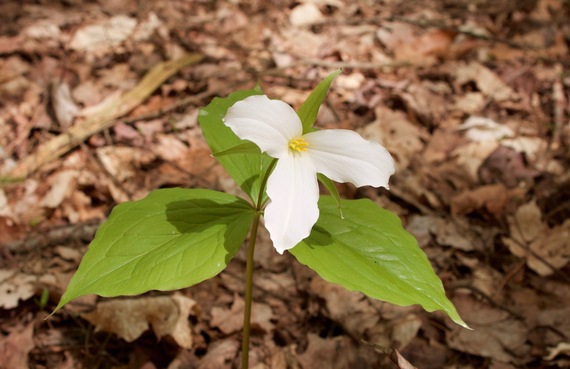 White trillium in Happy Valley Forest, Ontario (Photo by NCC)
Just 30 minutes north of Toronto is a quiet area known for its forest floors, which are blanketed with the province's floral emblem, trilliums, each spring. The Happy Valley Forest contains a wide range of wild flowers and salamander species. Join one of the guided hikes here this summer, where you'll learn about wildlife habitats and species.
Quebec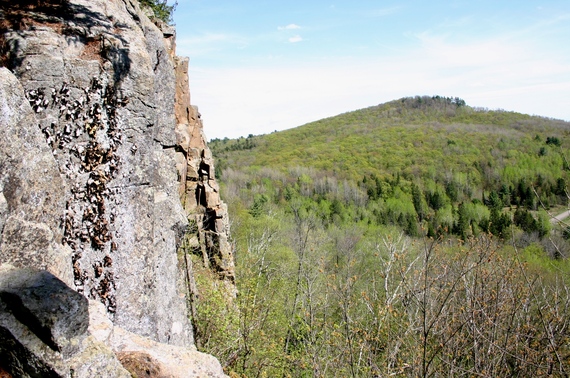 Alfred-Kelly Nature Reserve, QC (Photo by NCC)
Come visit the Alfred-Kelly Nature Reserve, a spectacular landscape once explored by Alfred Kelly, a renowned ornithologist who donated a parcel of this reserve 25 years ago. This site features a wide variety of habitats, from steep rock walls to streams, ponds and forests. More than 80 percent of Quebec's birds of prey species have been identified on this site.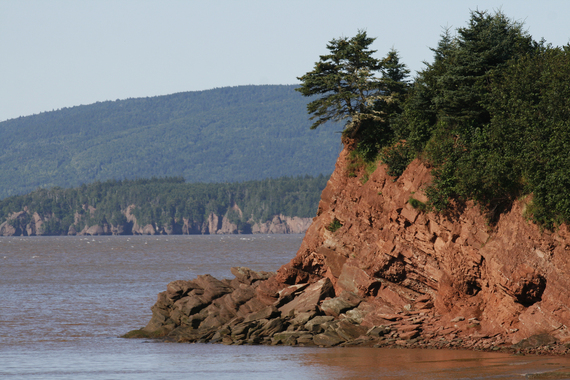 Johnson's Mills, New Brunswick (Photo by NCC)
Described as a birder's paradise, the Johnson's Mills Shorebird Reserve is the place to be this summer for all things waterfowl. Staff at the interpretive centre provide public education and monitor shorebirds. They also ensure that ecotourism is conducted in a manner that is not harmful to the birds. The centre is open daily from July to August and interpreters are on hand to answer questions.
Prince Edward Island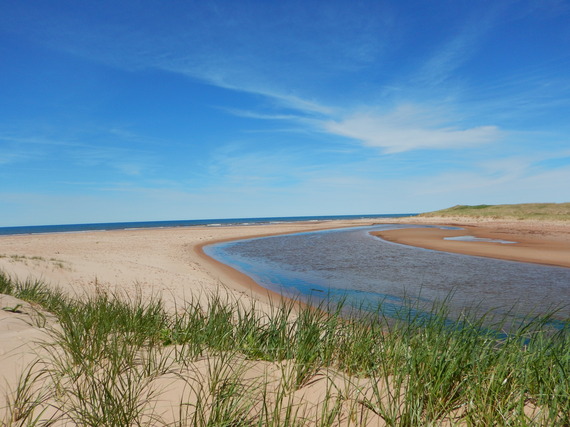 St. Peter's Lake Run, PEI (Photo by NCC)
Sink your toes in the sand on the picturesque beach of St. Peters Lake Run. This 60-acre (24-hectare) property located on the northern coastline of the island features a salt marsh habitat with a large enclosed salt pond and dunes. Many waterfowl species live in this nationally designated Important Bird Area.
The property is also a popular fishing spot for visitors, and an area of historical interest, as it was once the site for a French fort.
Nova Scotia
Soak in the sea air during a brisk summer walk along the coast of Gaff Point. Filled with trails through quiet forests, this pristine headland consists of diverse landscapes, from impressive cliffs to calm grasslands. You may even spot a whale or two swimming in a surrounding bay!
Newfoundland & Labrador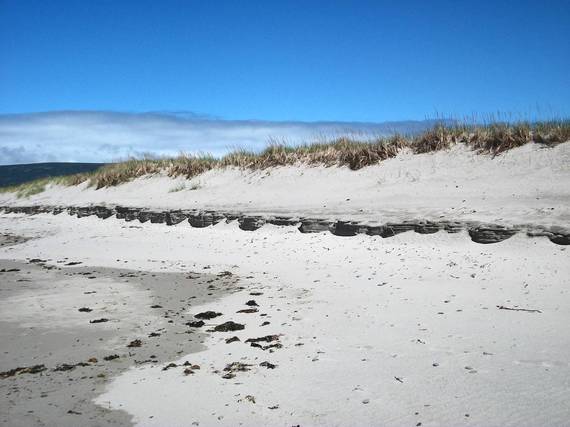 Sand dunes at Codroy Valley, NL (Photo by NCC)
Canada's largest provincial island is home to the visitor friendly Codroy Valley. Known as a hotspot of bird diversity, this area contains more than 150 bird species, from songbirds to waterfowl. The moderate climate and beautiful shores give the area a rich biological diversity attractive to plants, animals and humans alike.
There's nothing more Canadian than being outdoors. Whether you're paddling across a lake in a canoe or taking a walk in a park, make Canada and its gorgeous land part of your holiday.
Follow HuffPost Canada Blogs on Facebook
– This feed and its contents are the property of The Huffington Post, and use is subject to our terms. It may be used for personal consumption, but may not be distributed on a website.