Every year around Halloween I like to dig into my photography archives and see what creepy photos I can post to a themed blog to present to the Huffington Post's readers.
In 2014 I showed you 13 Photos of Creepy Abandoned Places, in 2015 we pretty much stuck with the same theme and I showed you 20 Photos of Creepy Old Abandoned Houses. So, since my trend is to provide a list format, how about this year for Halloween we look at 31 even more unbelievable photos from abandoned buildings?
I've gone pretty deep into my archives to see what I can find, I've featured photos from abandoned insane asylums, vacant hospitals, abandoned houses that seem as though the owners just up and left and many other derelict and creepy old buildings.
What I do is known to some as "urban exploring." Urban exploring is defined as the study of parts of civilization that are normally unseen or off-limits, such as abandoned structures, drains, rooftops or active facilities.
So, in a nutshell, I and many others out there have a genuine interest in abandoned buildings and we really like to explore them and photograph them. Some of us like to put the photos out there for the general public to see, because it would seem there are are a great deal of people who also find this fascinating.
Now, I will let you decide for yourself if there is beauty to be found in decay, you probably had no idea that people even do this, or that this is even a thing!
On to the photos: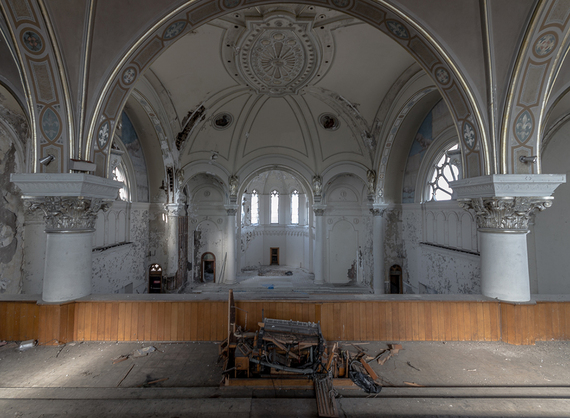 An abandoned church in New York State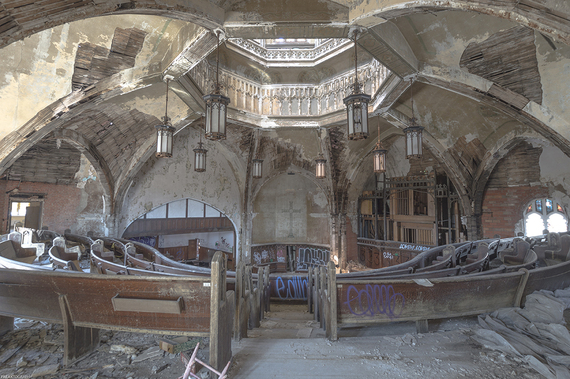 An abandoned church in Detroit that is now undergoing restoration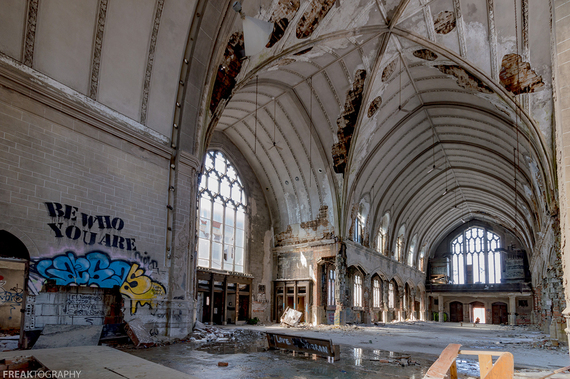 An abandoned cathedral in Detroit that was once visited by Mother Theresa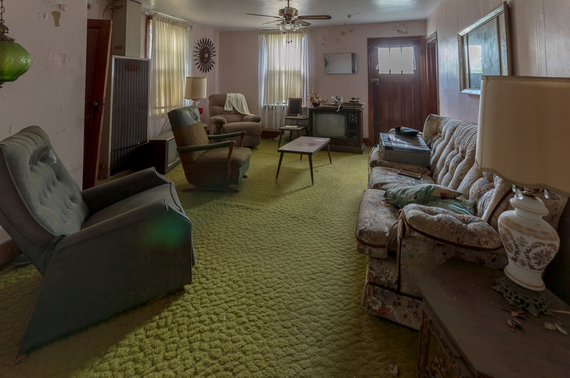 An abandoned house in Ontario that is almost fully in tact.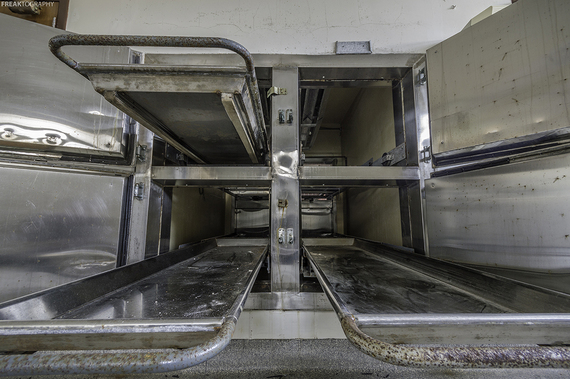 The morgue fridge in an abandoned Ontario psychiatric hospital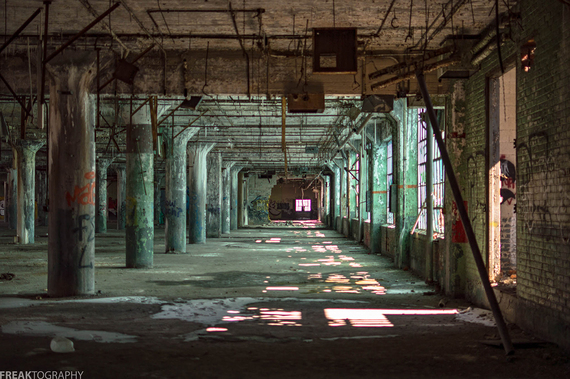 An abandoned auto factory in Detroit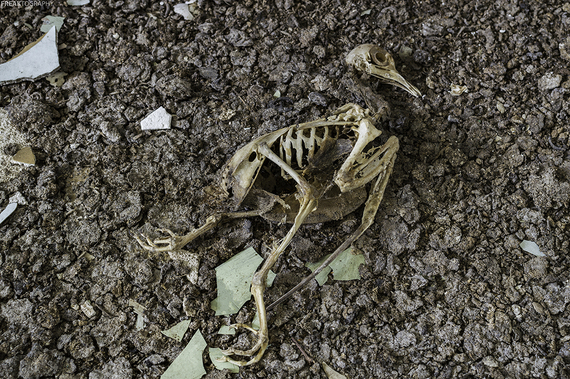 A bird skeleton in the former Buffalo State Asylum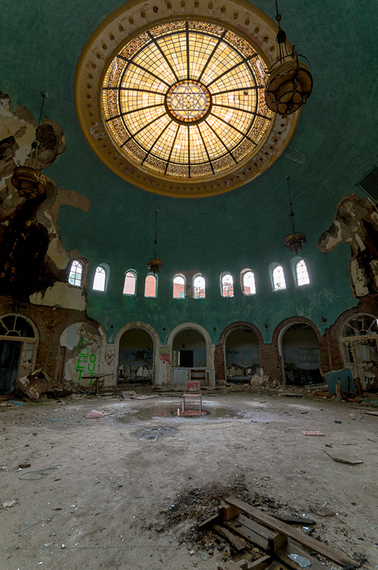 The stained glass capped dome in a cafeteria of a former tuberculosis hospital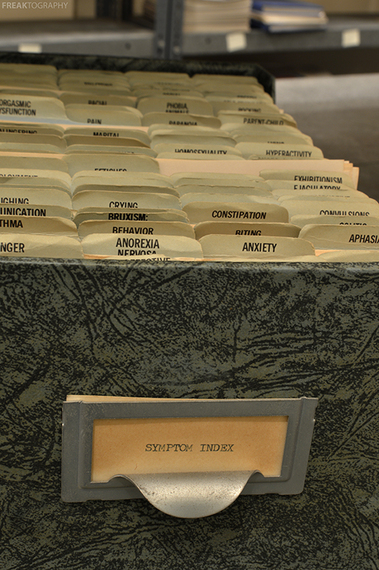 An index of "Psychiatric Symptoms" found in the basement of an old Ontario Psychiatric hospital
See the rest of the photos in the slideshow below:
If you like the photos above and want to see more abandoned photography you can follow Freaktography on Instagram, Facebook or on his website at www.freaktography.com
Follow HuffPost Canada Blogs on Facebook
– This feed and its contents are the property of The Huffington Post, and use is subject to our terms. It may be used for personal consumption, but may not be distributed on a website.