'Tis the season for holiday gift-giving. And by now you have probably started at least thinking about whom you'll be shopping for this year. But we know that trying to find the perfect gift for everyone on your list is never as easy as it sounds. (Not to mention the damage it does to your wallet when all is said and done.)
So to raise your spirits and get you into the mood for giving, we thought we'd give you the ultimate gift…a phenomenal list of gift ideas that will appeal to even your pickiest friend, family member or loved one.
The best part about this gift list is that everything on it is EDIBLE. You heard that right. No need to walk around the mall frantically searching and waiting in lines…all it takes is your awesome self, the kitchen and a few delicious ingredients.
Not only are these gifts extremely yummy, they are also great time savers and will leave your wallet in mint condition. For an extra finishing touch, you can package these festive delicacies in a jar or wrap them in cellophane and finish them with some colourful ribbon! They are a fantastic alternative made with lots of love. Besides…isn't that what the holiday season is all about?
So roll up your sleeves and get ready to dive in (or dig in) to this incredible and festive edible gift list!
*We forgot to mention…Due to the deliciousness of these gifts, you might want to make seconds incase you end up sneaking a few too many for yourself!
1. White Chocolate Peppermint Bark Blondies
These easy-to-make chunky white chocolate blondies are elevated to new heights when topped with a creamy white chocolate frosting and crunchy homemade peppermint bark.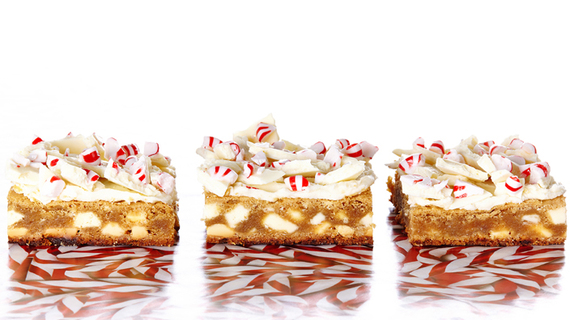 2. Chunky White Chocolate and Cranberry Cookies
This was the cookie that started it all for us Bite Me Sisters, a cookie so delicious it's used as currency (bitcoin, be gone).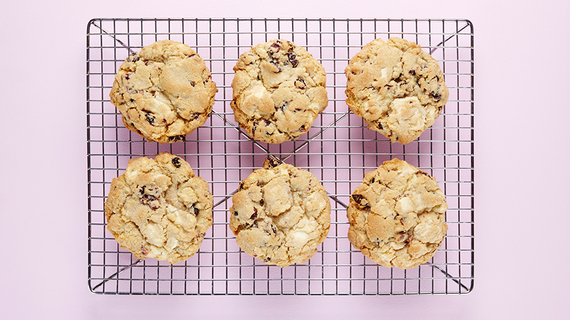 3. Decadent Cookie Dough Truffles
These deliciously rich truffles are perfect for cookie dough fanatics and lick-the-bowl-lovers!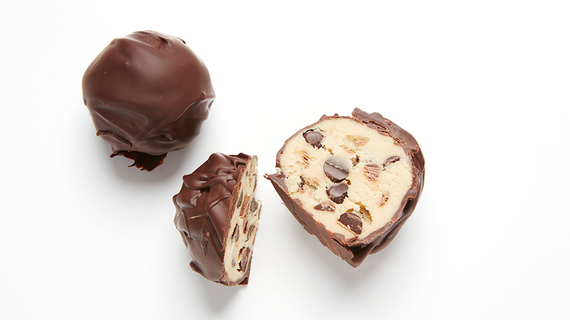 4. Homemade Sugared Pecans in a Jar
These lethally delicious Sugared Pecans are the easiest and most addictive gift you can give this holiday season.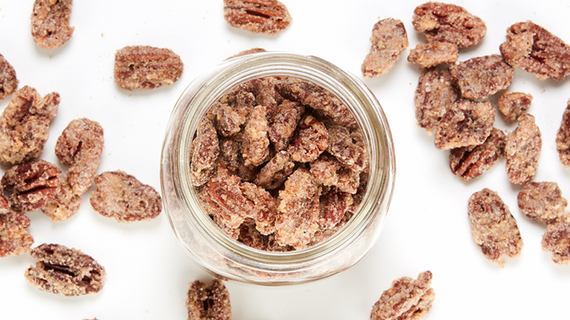 5. Marinated Olive Jar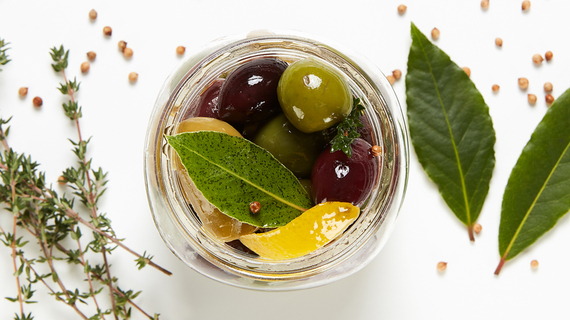 Wanna give a gift that isn't the pits? These scrumptious marinated olives will please everyone on your list.
6. Homemade Honey-Baked Granola Jar
Brown sugar, cinnamon, honey, dried cranberries, raisins and almonds are all baked up warm and served in a jar full of goodness.
7. Scrumptious S`mores Fudge
A tasty trio of marshmallows, chocolate and graham crackers are transformed into this fast and fantastic S`mores Fudge.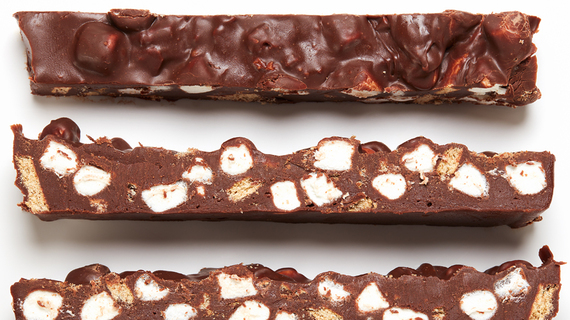 8. Spicy Ranch Popcorn
What do you get when you combine Sriracha sauce with Ranch seasonings? A kickin` batch of spicy and savory popcorn!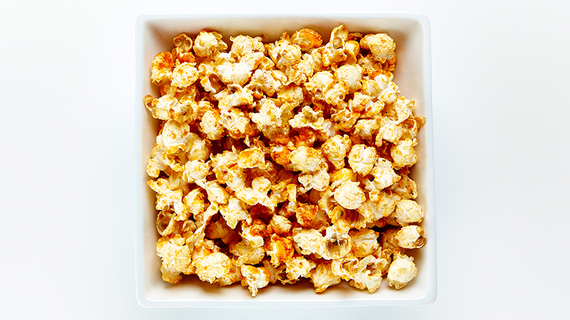 9. S'mores Candy Apple
Marshmallows, graham crackers and mini chocolate chips are all combined on a fruity stick of joy.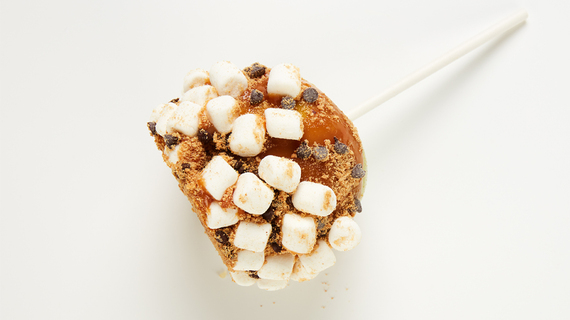 10. Pumpkin Pie Rice Krispie Squares
We`ve elevated a classic treat with these Pumpkin Pie Rice Krispies for a taste of autumn in every bite!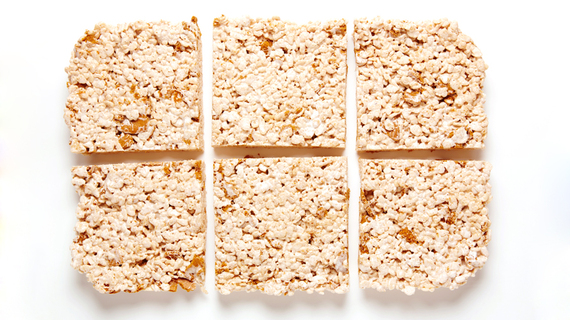 11. Chocolate Mint Bark
Everyone will be green with envy when they get a taste of this easy and amazing Oreo-infused Chocolate Mint Bark!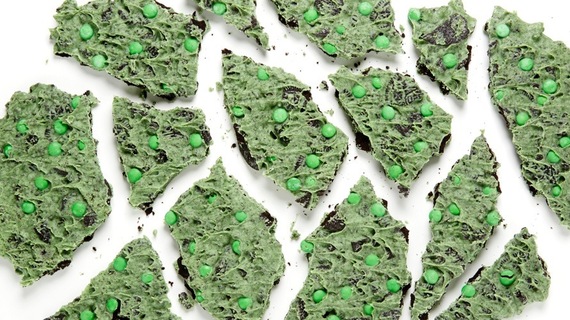 12. Cinnamon Swirl Breakfast Bread
Moist and delicious, this Cinnamon Swirl Breakfast Bread is the best way to start (and end) your day!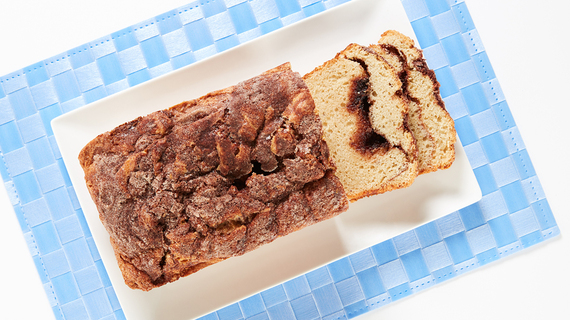 Follow HuffPost Canada Blogs on Facebook
Also on HuffPost:
– This feed and its contents are the property of The Huffington Post, and use is subject to our terms. It may be used for personal consumption, but may not be distributed on a website.