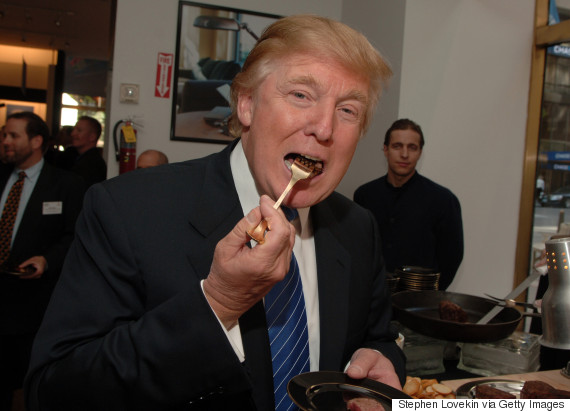 Great food. The best anyone's ever tasted. (Photo: Stephen Lovekin via Getty Images)
Where will you be this Friday night? Glued to your TV watching the presidential inauguration? Or drowning your sorrows in a bottle of Chardonnay?
Whether you are excited to celebrate the swearing in or plan to spend the night swearing, there's no denying the day will go down in history. And you don't have to be attending the inaugural ball to mark the occasion. You can throw your own presidential inauguration party at home with this menu.
No matter what your political views are, everyone's gotta eat, right? So we've rounded up some of our favourite and most patriotic recipes to help you mark the big night. From our Made in the USA Creamy Caesar Salad and Right Wing Oven-Baked Crunchy Chicken Wings, to our Trumped-Up Texas Chili Cheese Fries and New York White Chocolate Cherry Cheesecake, we've made sure that at the very least your taste buds will be satisfied. So get ready to make America EAT again with this delicious inauguration menu.
Appetizer
Made in the USA Creamy Caesar Salad
Crisp romaine is tossed with creamy dressing, crunchy croutons and premium Parmesan. All hail Caesar!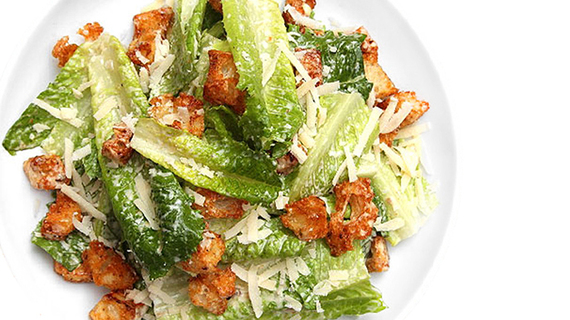 Main
Right Wing Oven-Baked Crunchy Chicken Wings
Cornmeal-Crusted Chicken Wings that are baked to a grease-free golden crisp and dunked in a sweet apricot or tangy blue cheese dipping sauce.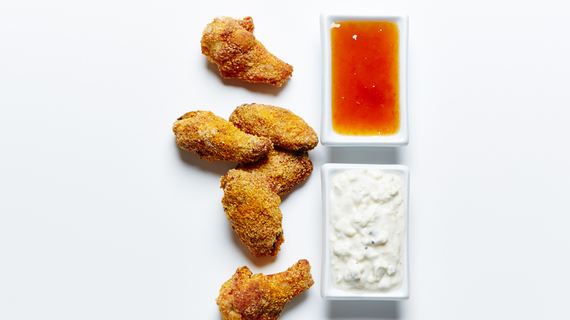 Side
Trumped-Up Texas Chili Cheese Fries
Spice-coated, crispy baked (not fried!) French fries are smothered in a ribbon-winning, hearty homemade chili, sprinkled with sharp cheddar cheese and finished with a spicy pico de gallo (tomatoes and jalapeños and parsley!) fresh salsa.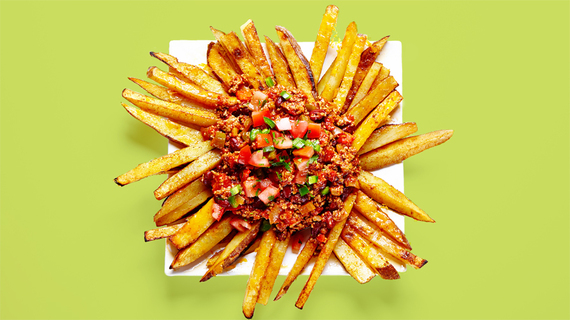 Desserts
New York White Chocolate Cherry Cheesecake
A buttery graham cracker crust is topped with smooth white chocolate cheesecake and topped with sweet cherries and chocolate. Slice after slice, this cheesecake is heavenly.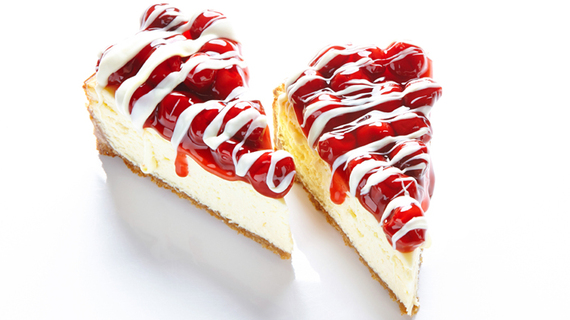 Mexican Chocolate Cookies with Marshmallow Frosting
Stuffed with marshmallow frosting, these chocolatey cookie sandwiches will kick your cookie intake up a few notches!
Drink
Red, White and Blue Pop Rocks Martini
Get ready to light up you​r ​party with this poppin' Pop Rocks Martini.
Follow HuffPost Canada Blogs on Facebook
Also on HuffPost:
– This feed and its contents are the property of The Huffington Post, and use is subject to our terms. It may be used for personal consumption, but may not be distributed on a website.