We're all going green this weekend for St. Patrick's Day! And while it's just a few days away, we're so excited that we're prepping for it a little in advance. St. Patrick's Day is commonly associated with a ton of beer, cocktails and fun-filled parties, so it's no wonder that everyone gathers together to celebrate this holiday!
This time, we're bringing out our pipes (bagpipes), and we're pulling out all the stops with our mouthwatering St. Patrick's Day eats. You'll feel like you've found a pot of gold with these oh-so yummy recipes!
We've got an epic Irish Beef Stew, Pretzel Bites with Honey Mustard Dip to snack on, magically delicious Lucky Charms Rice Krispie Squares, and of course a killer green Mint Julep Cocktail just to name a few.
After all, we know you won't be thirsty, but now with these amazing recipes you won't be left hungry either!
You can finally say you've eaten all of your greens.
Enjoy and have a Happy St. Patrick's Day!
Pretzel Bites with Honey Mustard Dip
When you hear "homemade pretzels," do you get your knickers in a twist, nervous about creating the unique, knot-like shape? Well, fear not because Chef Lisa has simplified the process and shows you how to easily create these scrumptiously soft mini pretzels, golden brown bites perfect for parties and snacking.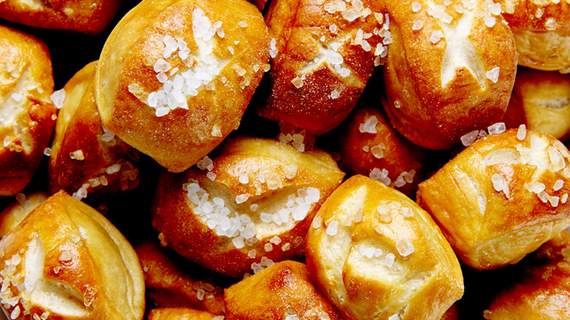 Irish Beef Stew
Chef Lisa is our lucky charm — she has filled our pot with gold, Guinness gold. This classic Irish Beef Stew recipe is jam-packed with tender chunks of beef, carrot, turnip, potato and parsnip. Flavored with wine, Guinness and beef broth, this unbelievably hearty stew has us clicking our heels like Lord of the Dance.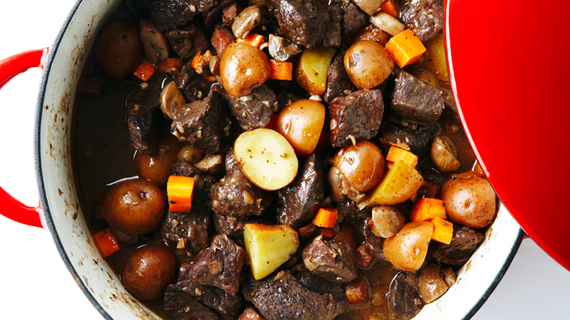 Rosemary Roasted Potatoes
Tossed with baby potatoes, Dijon mustard, lemon juice and garlic, rosemary boosts the flavour of these crispy-crusted, tender taters. You'll be loving the combination of woody rosemary and golden brown potatoes.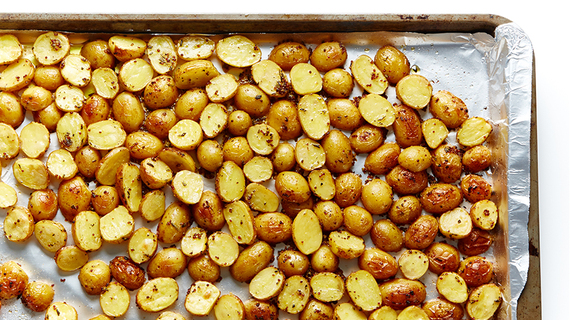 Fudgy Chocolate Mint Brownies
These Thick Mints (trademark pending) are moist and fudgy chocolate mint brownies covered in a creamy white chocolate frosting. One delicious bite of these and you'll see that we've definitely earned our Brownie points.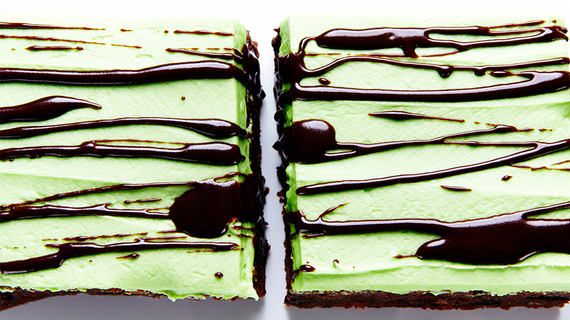 Lucky Charms Rice Krispie Squares
Looking for a magically delicious treat? These Lucky Charms Rice Krispie Squares are the pot o' gold at rainbows end, chock full of cereal and gooey marshmallows.
Irish Mint Julep Cocktail
An Irishman and a Southern belle walk into a bar. Wish we had more to the joke, but all we've got is a delicious Irish twist on a Southern classic — whiskey replaces bourbon in this minty fresh Julep.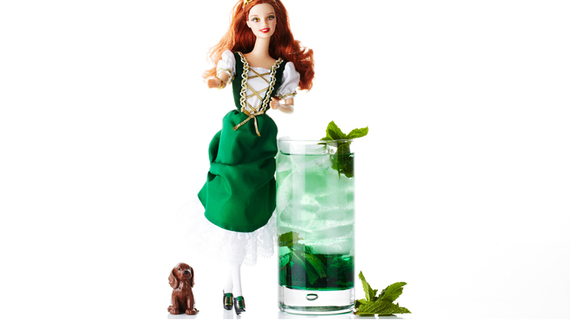 Forget four leaf clovers — just spike your coffee and you'll get the luck of the Irish with this steamy, creamy Irish Coffee.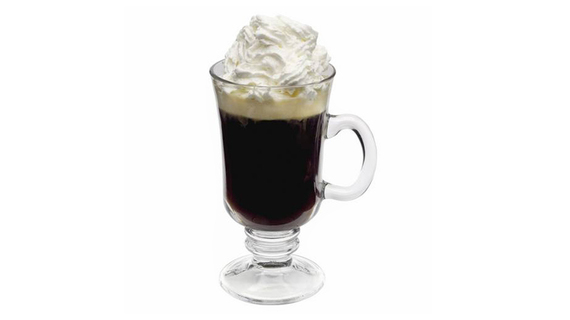 Follow HuffPost Canada Blogs on Facebook
Also on HuffPost:
– This feed and its contents are the property of The Huffington Post, and use is subject to our terms. It may be used for personal consumption, but may not be distributed on a website.