Wherever they are, mothers will do anything for their children. At UNICEF, we witness it every day while we work to help children and their families survive and thrive. For Mother's Day, be inspired by some of those mothers who do everything they can to keep their children safe, healthy and happy.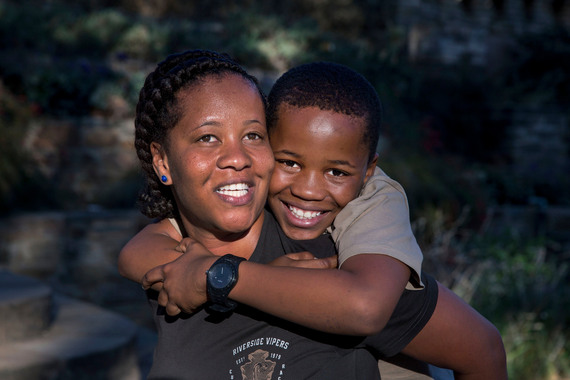 © UNICEF/UN036960/Torgovnik / Verbatim Photo Agency
Livey Van Wyk was 17 when she discovered that she was pregnant and HIV-positive. But she didn't give up. Livey was among the first young people who announced their HIV status during a time of much stigma and rejection. She was then enrolled in a UNICEF-supported program helping prevent mother-to-child transmission of HIV and she gave birth to a healthy baby boy, Remi, who is now 13. After the birth, the young girl took control of her destiny and she became, at the age of 26, the youngest mayor in Namibia.
"Remi is 13 years old now. He is my strength and my courage," says Livey with pride.
With HIV test kits UNICEF helps prevent the passing along of this deadly virus from mother to child.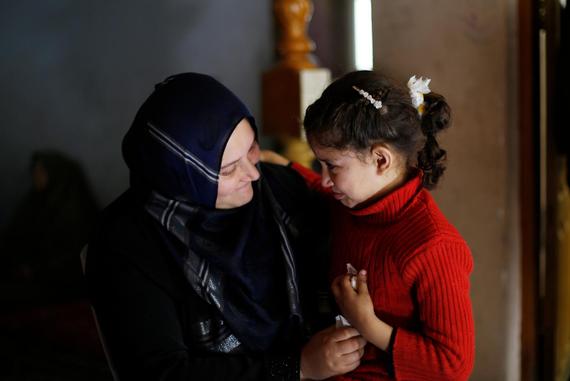 © UNICEF/UNI179600/El Baba
Neveen Barakat comforts her six-year-old daughter, Rosol, in the northern Gaza Strip. Neveen's husband passed away in a blast that hit a UN-run school in Gaza. The blast wounded three of her children, including Rosol, and left Neveen with a permanent disability.
"Rosol saw a lot of things: people injured with missing hands or legs, with wounded faces and eyes," said Neveen. "She also saw her father killed. This was shocking for her. It had serious psychological effects on her."
Neveen brings three of her children to receive psychosocial support from a counsellor supported by UNICEF.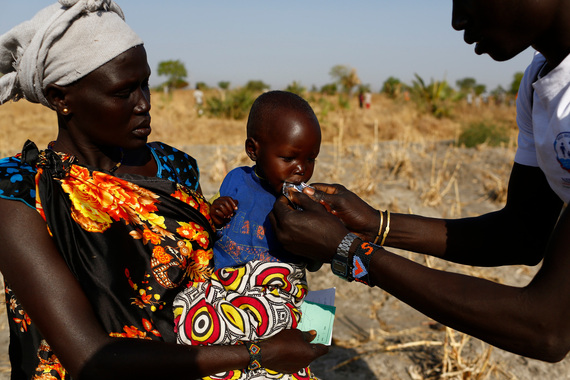 © UNICEF/UN055445/Modola
In South Sudan, Angelina Nyanin holds her niece who suffers from malnutrition, as a UNICEF nutrition worker feeds the baby Plumpy'Nut, a peanut-based paste for treatment of severe acute malnutrition. Angelina has five children of her own. In August 2016, her village was attacked by armed men. Her husband was killed and her sister-in-law was taken away. Angelina is now taking care of six children by herself.
"Food and insecurity are our biggest worries," she said. "Because of the fighting that is going on around us it is difficult to find food. We are forced to collect and eat water lilies from the swamp. But the children lose weight quickly."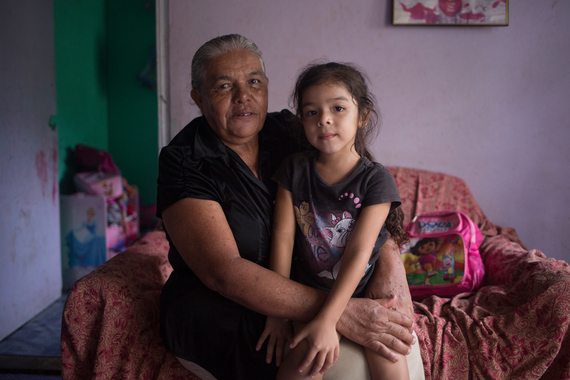 © UNICEF/UN032061/LeMoyne
Conzuelo Flores plays with four-year-old Allizon Stefany Escobar on her lap, at home in Belize. Mrs. Flores is Allizon's great-grandmother and primary caregiver and spends many hours interacting with the child every day. She is raising her great-granddaughter because Allizon's mother works full time. The three live with Allizon's aunt and cousin in a simple cinder-block house with electricity and running water but with minimal amenities.
"If anything happened to this girl, I would die," Conzuelo Flores says.
Love and play are two of the essential foundations of children's learning, development and well-being.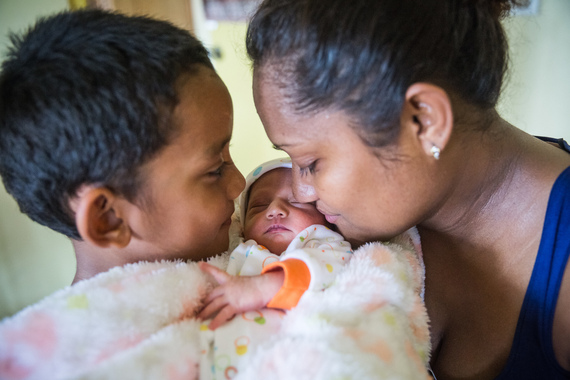 © UNICEF/UN011982/Sokhin
Giving birth to healthy twins is hard enough. Doing it in the middle of a Category Five cyclone requires a special kind of determination and bravery. Avalon went into labour just as Fiji was struck by one of the strongest storms ever recorded in the Southern Hemisphere. She survived ferocious winds, flying debris and downed power lines to make it to hospital and give birth to two healthy girls. In the aftermath of the cyclone, UNICEF gave mothers like Avalon the expert advice, supplies and support they needed to see their newborns through this tough time.
"I was due on March 16th and I kept joking with my family and telling them what if the babies will arrive during the cyclone. And it actually happened," she said.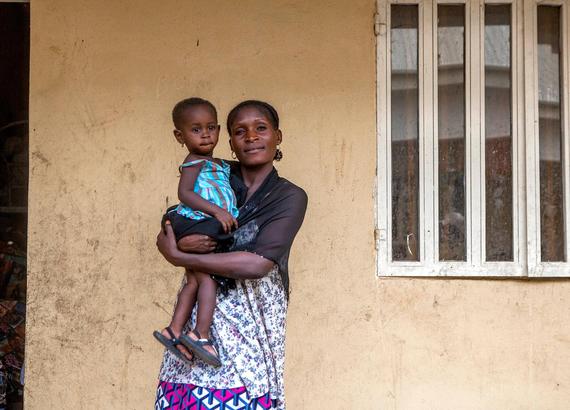 © UNICEF/UNI181413/Esiebo
Maryamu was home sick when members of the Boko Haram rebel group attacked the church in her hometown in Nigeria. When she heard gunshots, she grabbed her daughter and ran. Maryamu has not seen her husband since and fears the worst. In a camp for internally displaced people in Yola, Maryamu and her one-year-old daughter, Hyaladan Yaduku, are receiving medical and school supplies and access to clean water from UNICEF. Maryamu wants to return home when it's safe – even though she knows there is little left of her former life.
"There is nothing in our house. They took it all," she said. "We had a motorcycle and many cows. It's all gone."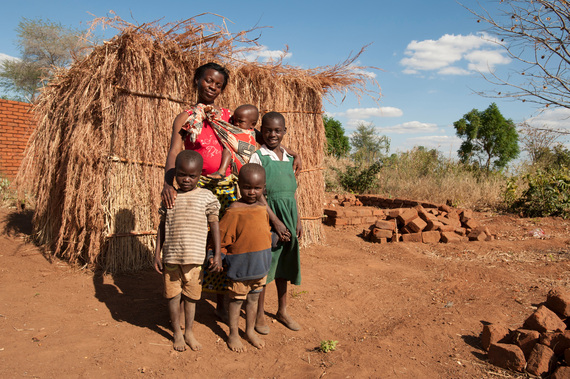 © UNICEF/UN024070/Rich
Alinafe is a single mother of two daughters, Desire, two, and Janet, 10, and two sons, Kelvin, eight, and Innocent, six. They live in a shelter in Alinafe, made from the husks of maize in the Balaka District of Malawi. The mud brick house they once lived in was destroyed by bad weather. Due to drought, the field that once gave them a small regular harvest now lies dry, barren and useless, and Desire now suffers from severe acute malnutrition. Alinafe takes her regularly to the hospital where she is weighed, given a basic health check and gets therapeutic food.
Inspired by these courageous mothers? You can honour your mother's dedication and compassion with a Mother's Day gift that gives back. Buy your mother a Survival Gift that reaches children and families around the world now.
Follow HuffPost Canada Blogs on Facebook
Also on HuffPost:
– This feed and its contents are the property of The Huffington Post, and use is subject to our terms. It may be used for personal consumption, but may not be distributed on a website.