Hateful bloggers collect every negative news item on the Muslim world to fit their narrative. They share the supremacism, sexism and homophobia of anti-Semitic and anti-Ahmadi Muslim speakers who unwittingly participate in their narrative.
Both feed off each other and contribute to a vicious cycle of hate. They make for strange bedfellows.
Such hateful rhetoric has grave consequences for everyday citizens, not just Muslims. Most recently, a man in Portland killed two men when they confronted him on yelling anti-Muslim slurs.
Muslims learn to repel evil with good. They began fund raising for the families of the heroes of Portland.
However, preventing hateful rhetoric means challenging hateful bloggers and speakers. It means challenging the hypocrisy those who condemn terrorism on the one hand but justify extremism on the other.
It also means recognizing Muslims that often get sidelined. Here are 5 instances of Muslims who diminish hatemongers for espousing bigotry and a narrow worldview.
1) The Muslims who pay the ultimate price
While Islamophobes and hateful Muslim speakers are busy in venting their pet peeves, there are Muslims who go the distance for humanity.
In 2014, a brave 15-year-old teenager, Aitzaz Hasan, saved hundreds of students, by tackling a suicide bomber before he could target the school in Pakistan.
The same year, Professor Mahmoud Al 'Asali, a law professor at the University of Mosul, also gave up his life in defiance of ISIS. He refused to be silent on the persecution of Mosul Christians.
Last year, Najih Shaker Al-Baldawi, paid the ultimate price by thwarting an ISIS suicide bomber in Iraq. His selfless act saved hundreds.
Cleric Samahan Abdel-Aziz, was kidnapped, tortured and murdered for his fiery sermon against ISIS and Al Qaeda.
Even the far right Breitbart News Network referenced a YouTube video that showed Grand Iraqi Sunni Mufti Khalid Al Mulla claim that ISIS killed more than 300 Imams and preachers for rejecting their extremist and violent views.
This is only a snapshot of such brave Muslims.
2) The Muslims who stand by Jews and Christians
While Islamophobes and hateful Muslim speakers are busy perpetuating a medieval narrative, many Muslims reach out to their Jewish and Christian brothers and sisters.
In 2014, many Muslims joined the "I am Christian" campaign against the persecution of Iraqi Christians in Mosul.
According to the Red Crescent, mosques, Shia congregation halls and other religious buildings sheltered displaced Christians. A Muslim leader expressed:
"Christians are our homeland brothers, and our duty is to do all we can to protect them from extremists and terrorists. All of our cities and homes are open to receive them."
In 2011, thousands of Muslims turned out as human shield in Egypt to protect the threatened Coptic Christian community for their Christmas mass.
This solidarity continues to date, when Muslims rallied to support Coptic Christians when ISIS targeted Palm Sunday celebrations in April. They started a crowd funding campaign and donated blood.
In 2015, Lassana Bathily, helped save shoppers in a Jewish supermarket in Paris from an extremist. He simply said, "'No, I'm not a hero'. I did something that had to be done."
Earlier this year in the U.S., Muslims raised thousands for a vandalized Jewish cemetery. Muslim veterans offered to guard Jewish cemeteries, synagogues and community centres in the wake of bomb threats and anti-Semitism.
Most recently, Muslims helped escape many Christians from ISIS in Marawi, Philippines.
This is an extremely brief snapshot of such Muslims.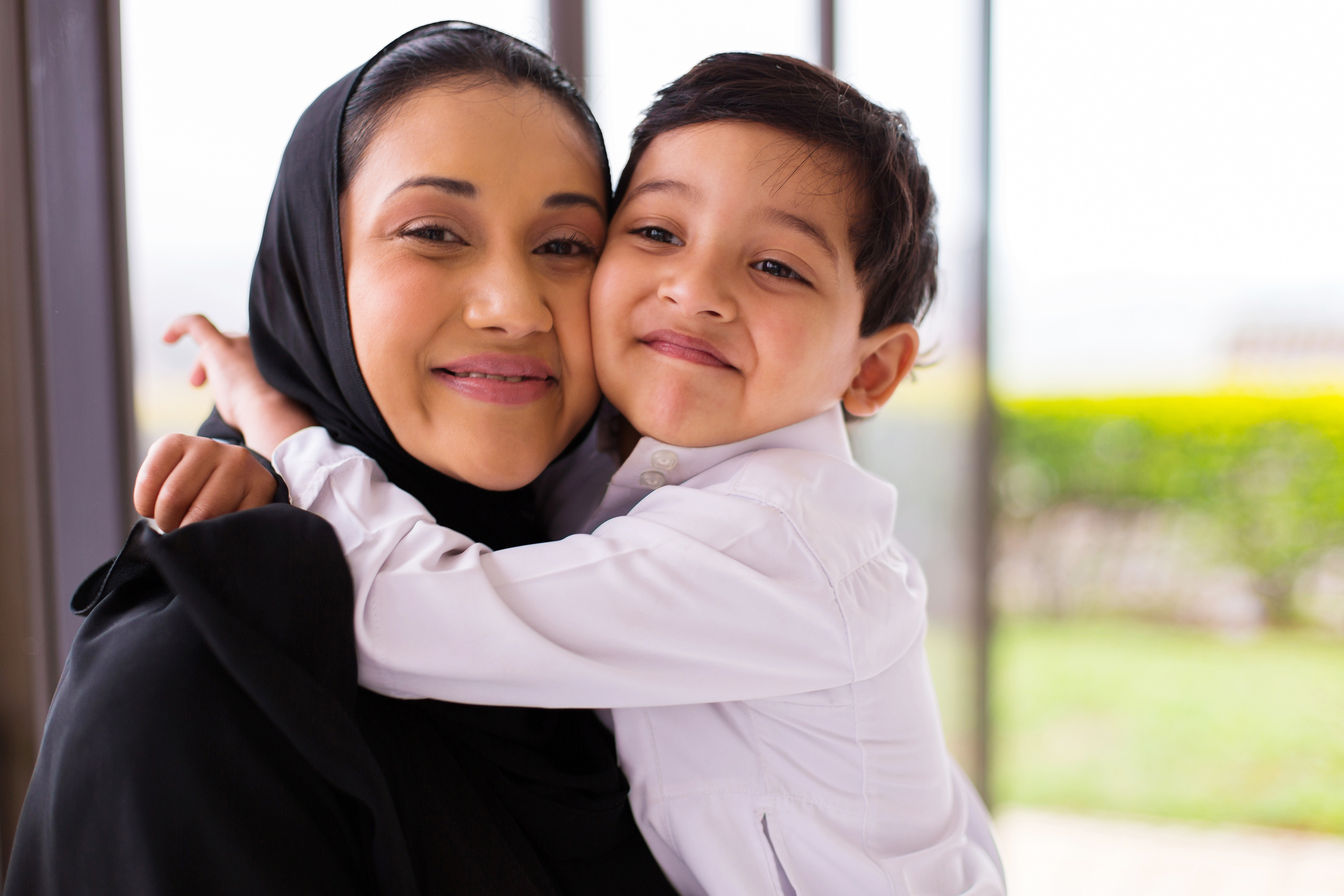 3) The Muslims who stand by the LGBTQ community
While Islamophobes and hateful Muslim speakers perpetuate homophobia, there are Muslims who go the distance to support their LGBTQ family in humanity.
Last year, Imran Yousuf, a Muslim marine who served in Afghanistan, saved dozens of lives in the Orlando gay bar shooting. In an interview, he humbly expressed, "I wish I could have saved more."
Post Orlando, Toronto based Muslim school principal, Jeewan Chanicka along with other Muslims, worked relentlessly to get the Muslim and LGBTQ communities together for a joint Ramadan dinner.
Such efforts, often unrecognized, do not stop such courageous Muslims from doing what is right without expecting any return.
4) The Muslims who consistently aid law enforcement agencies
While Islamophobes and hateful Muslim speakers perpetuate the class of civilization narrative, everyday Muslims consistently aid law-enforcing agencies.
In 2015, a U.S. Homeland Security report showed the role of Muslims in apprehending terrorists. The report stated:
"More than 75 percent of U.S. foreign-fighter arrest cases involved a confidential source, informant, family member, or concerned community member who cooperated with or tipped off authorities."
Last year, a Muslim woman prevented a second attack in Paris by tipping off the police about the mastermind of the Paris attacks.
Such Muslims do not always get the support as in the case of Hind Fraihi, who went undercover in Belgium and warned authorities of extremism over ten years ago.
Muslim attitudes against extremism are clear even from this prank video, where a father is willing to turn is son to authorities for an ISIS tattoo. Slapping his son over the tattoo, the father states:
"Do you know who they are? … I'm calling the police now! I'll kick you out of the house. Take it off right now! … Or else I'll call police and FBI to take you away."
There are many such Muslims whose stories are often sidelined and ignored.
5) The Muslims who stepped up post Manchester
While Islamophobes and hateful Muslim speakers continue their hateful narrative post Manchester, everyday Muslims stepped up to aid their fellow human beings.
This includes Muslim taxi drivers who offered free lifts and helped terror victims. This also includes Muslims who rushed to help with medical care, food and comfort. Muslims for Manchester and several other Muslim led initiatives are raising funds for the victims and their families.
The above shows that the choice is with us on what kind of society we want to be. We can give into divisiveness and hate or stand firmly united in our common humanity.
Follow HuffPost Canada Blogs on Facebook
– This feed and its contents are the property of The Huffington Post, and use is subject to our terms. It may be used for personal consumption, but may not be distributed on a website.