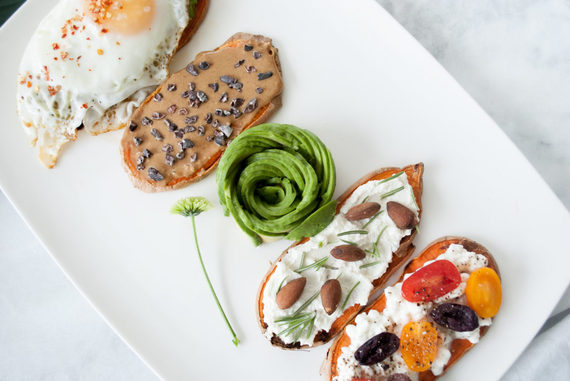 How are you guys doing? I'm guessing that by now the summer calendar is starting to fill up. Isn't it crazy that even when it seems there's not much going on, the weekends just seem to fill up one by one and before you know it, you've got a jam packed summer!
Not that I'm complaining about this, it is always really fun stuff with amazing people but it just amazes me how much gets packed into a few short months. This year we have a ton of weddings! In a coupe of them and guests at others. Our first wedding of the summer is going to be extra fun because My Dad's band is playing at it! They played at our wedding too and stole the show but for any of you who have had a wedding of your own, you know the day goes by in a flash! So we're really looking forward to just being guests and getting to let loose and enjoy the show.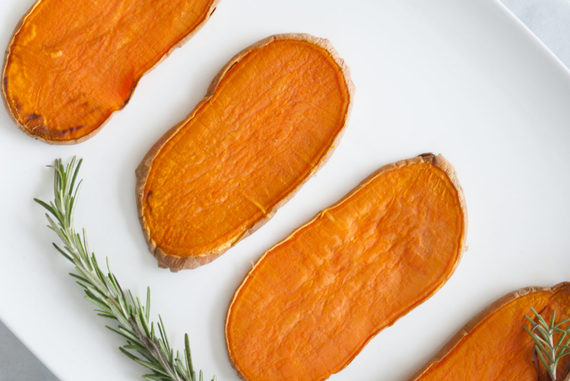 A few weeks ago I stumbled upon all of the raw footage from our videographer. He had sent it along with our wedding video but at the time we were getting all of our Thank Yous wrapped up and getting ready for our honeymoon and kind of forgot about all of these extra little gems. Needless to say, I got sucked in for hours reminiscing about all of the amazing moments. It really was the best day ever. I probably sounds like every other bride out there but I just want to do it again!!
Anyway, I'm not sure how I got onto this but on the topic of busy summers, for my clients and I alike, summer can be such a challenging time to eat well. With so many events and packed schedules to soak up every inch of sun, food often ends up being a last minute scramble. If you can start your day off with an energizing meal that's quick and simple to boot, then at least you've got that under your belt (no pun intended).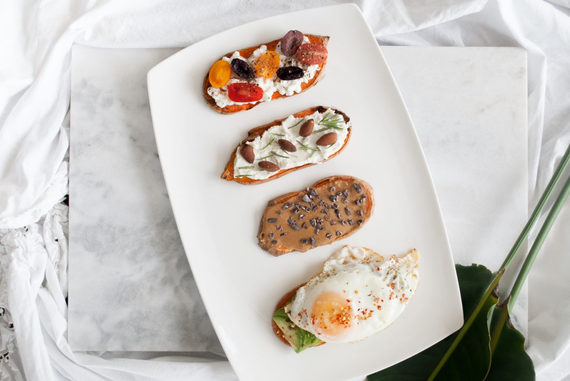 Sweet potato toast is the perfect solution. It is packed with fibre and vitamins that will keep you fueled and energized throughout the morning. And the best part… you get to top them how you like! They're kind of like a multivitamin on a plate.
As you can imagine, these definitely take longer than regular bread to toast so to save time in the mornings, I'd recommend pre-toasting these at the beginning of the week and storing in a ziplock or airtight container so you can just pop them in the toaster for a quick reheat on busy mornings. Sweet or savoury, take your pick. Here are four of my fave combos!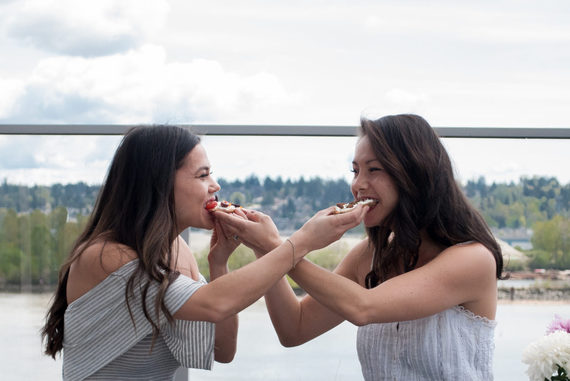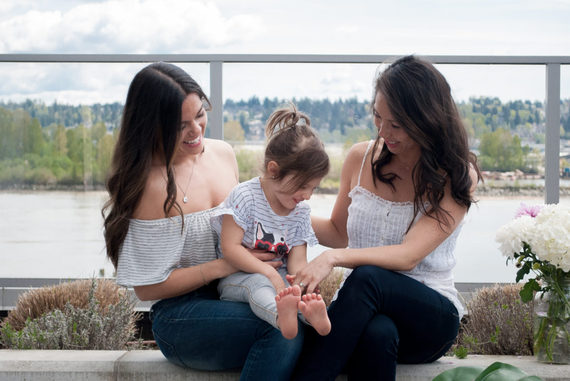 (A few more pics from my sister's visit. Man I'm really getting sentimental in this one aren't I?)
Which one's your fave? Follow me on Instagram for more simple nutrition inspo and share your kitchen creations using #SaveTimeEatWell and #inthekitchenwithLP!
1. Peanut Butter + Cacao Nibs
2. Avocado + Fried Egg + Sea Salt + Chili Flakes
3. Ricotta Cheese + Rosemary + Toasted Almonds
4. Cottage Cheese + Tomato + Olives + Pepper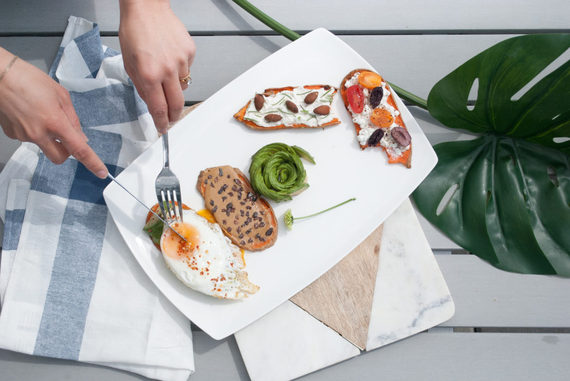 Satisfying Sweet Potato Toast 4 Ways
Serve 2-3
Ingredients
- 1 large yam or sweet potato, sliced into ¼ inch lengthwise slices
- Toppings of choice (see above for suggestions)
Directions
1. Toast your sweet potato slices for about 6-7 minutes on each side. If you can't set your toaster this long, you may need to run them through a few rounds of toasting.
2. Remove when browned on the outside and soft enough to bite through easily. Top with desired toppings and enjoy!
PS- Want more quick and simple recipes bundles up into a time saving 5 day meal plan? Download your free copy here and try out the magic of The 3-2-1 Method 1 hour meal prep!
Follow HuffPost Canada Blogs on Facebook
– This feed and its contents are the property of The Huffington Post, and use is subject to our terms. It may be used for personal consumption, but may not be distributed on a website.